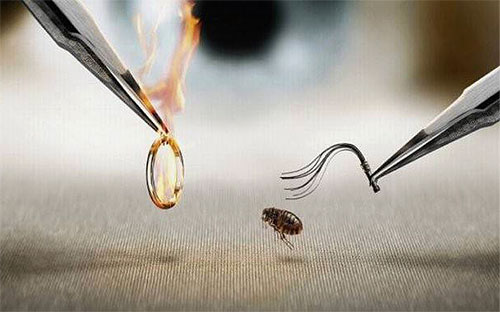 Fleas exhausted by apartment tenants and pet owners in an unsuccessful fight against parasites sometimes begin to forget that fleas, generally speaking, are insects like butterflies, cockroaches, or, say, mosquitoes. Therefore, there is nothing surprising in the fact that fleas are afraid of many substances, odors, cold, loud noises and much more, which may well be used in practice to fight small bloodsuckers.
About what exactly fleas are afraid of and how it can be applied to fight them, we will go on and talk in more detail.
Insecticidal drugs as the main fear of parasites
The greatest fear and, if I may say so, horror for fleas are substances that have a destructive effect on their bodies and lead to destabilization of the nervous system. Fleas feel these compounds well and are afraid only of their smell.
In practice, in most cases, insects are no longer able to leave the room in which such smells appeared - they simply do not have time to die from the action of an insecticide. But sensing such a smell on the treated animal (for example, if drops were applied on withers or insecticacaricidal spray), the parasites no longer consider the pet as their next victim and do not jump on it.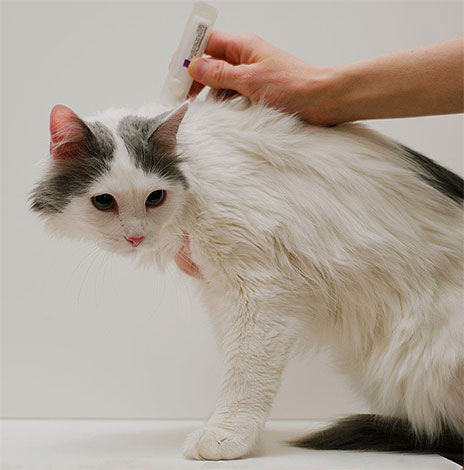 It is interesting

Exposure to flea contact insecticides usually begins with peripheral nerve endings. After that, the parasite begins to develop paralysis of certain parts of the nervous system up to the central ganglions. Finally, the flea loses its ability to move, its internal muscles come in a strong tone (spasm), and it dies from stopping the movement of blood in the body. With a sufficient concentration of insecticide, all this happens very quickly, literally within a few tens of seconds. Even having received a very small dose of poison by the standards of an insect, fleas experience very unpleasant sensations, and therefore it is not surprising that they are afraid of such substances (it is more correct, of course, to say - avoid such substancesas insects are unlikely to be able to experience fear in the usual sense of the word).
Such substances that pose a serious danger to fleas include:
Some compounds that are part of the well-known Dichlorvos, Karbofos and a number of other drugs to combat insects. To a certain extent, they are also toxic to animals and humans, and therefore are usually used only for the treatment of premises, while substances of a different chemical nature are used for the treatment of cats and dogs. Fleas are afraid of only smelling them, and therefore, even sensing the remedy from the next room, they literally retire.
Pyrethrins and pyrethroids - insecticides, low toxicity to warm-blooded animals, but very toxic to fleas and insects in general. Pyrethrins among them are the natural components of plants, and pyrethroids are their synthetic analogues. These substances include, for example, Permethrin, Fenotrin, Cypermethrin, Deltamethrin, Etofenprox. They are part of the Raptor, insecticide, means of FAS, Medilis-Ziper and others, and from the means for the treatment of animals - in the composition of some anti-flea collars, drops Tsipam, Sentry, Bars, as well as various sprays.
Fipronil and Imidacloprid are insecticides of the new generation, characterized by low toxicity for animals and humans. Fleas have the same effect as previous substances. They are most often used in the most effective and safe means for ridding animals of fleas - in Frontline, Hartz and others.
Important

Although pyrethroids are considered to be of low toxicity, some animals may be sensitive to their ingestion. Cats are especially sensitive to them. However, these substances are part of many means for getting rid of fleas from animals - if used correctly, the risk of poisoning the animal is minimal.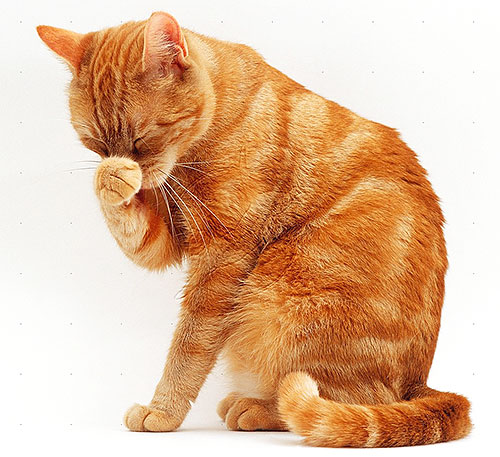 There are a number of other insecticides that fleas are also afraid of — many insect repellents in everyday life or agriculture possess not only destructive, but also scaring properties. In the case of such means, the effect usually depends on the distance and concentration - close to them they destroy insects, and from afar they mostly scare away.
Extreme temperatures, sun and water
Fleas can live and develop normally only within certain limits of the physical conditions of the environment, beyond which they are carefully avoided.
For example, fleas are afraid of the cold. For the majority of flea species found in apartments (primarily, cat, dog, rat and human flea), temperatures around -15 ° C are already uncomfortable, at -10 ° they cease to multiply.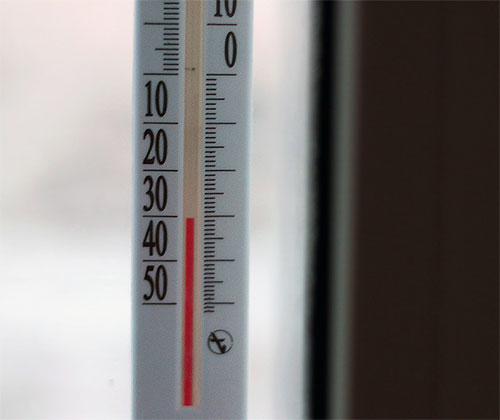 Accordingly, fleas and the cold of the flea as a whole are not less afraid than the poisonous substances. Therefore, in winter flea-infected rooms it is useful to freeze regularly. This is especially true for chicken coops and barns.
Fleas are afraid and too high temperatures. At + 45 ° C cat and rat fleas begin to die. Therefore, for example, when destroying bugs with the help of industrial fan heaters, fleas also die.
It is also useful to bear in mind that fleas are afraid of water. When bathing cats and dogs infected with fleas, most of the parasites try to get out of the wool and not get into the water.therefore, if it is impossible to bait fleas regularly, regular bathing can significantly alleviate the suffering of an infected pet.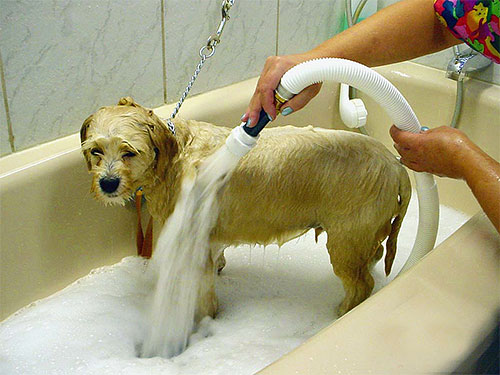 On a note

For all the dislike of fleas for water, it cannot be used as a deterrent against these parasites in an apartment: even if you regularly wash the room and spray it with water, the fleas will not leave it.We can say that fleas are afraid of water only when they are threatened with oxygen starvation due to complete immersion under water.
Also, fleas do not like direct sunlight and, hitting a well-lit place, they try to get out of it as quickly as possible.
The effects of chemical odors on fleas
Fleas are very sensitive to odors. In many ways, this is a consequence of their parasitic lifestyle - almost all blood-sucking insects have a strong sense of smell, and sharp chemical odors frighten them.
For example, the following smells are among the most unpleasant for fleas:
kerosene
gasoline
turpentine
vinegar
alcohol
chloroform.
In general, fleas are afraid of the smell of many aggressive chemicals. So, insects quickly disappear from the room in which the walls are painted or other works with paintwork materials on organic solvents, they do not like the smell of putty and cement.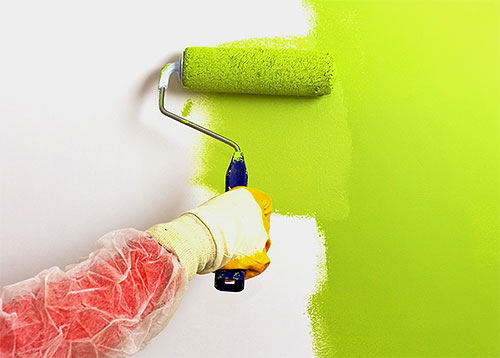 The downside of such strongly smelling repellent substances is that it is difficult for a person to live with pets next to these fragrances.
Strong natural odors
But the natural odors of plants that do not like fleas - a great way to scare them out of the apartment. Here, each room owner can choose a scent that suits him, but which can make the parasites get out of the room.
The most famous include:
tansy
sagebrush
eucalyptus
geranium
carnation
lavender
juniper, pine and other conifers
thyme
essential oils of walnut, camphor, aloe
mint.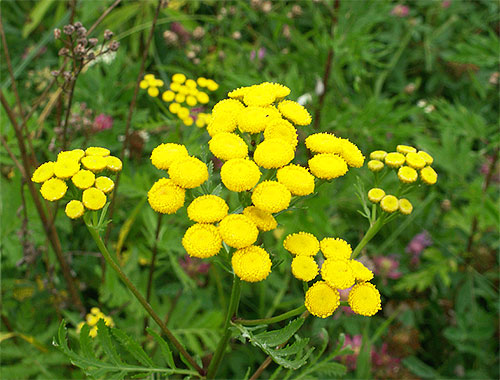 It is important to remember that for effective scaring these fragrances should be strong enough - just sprinkling indoors with an air freshener will not be enough. In the ideal case, the same wormwood, tansy or other flea grass should be laid out in the corners of the apartment as the brooms of their fresh bushes, and lavender or eucalyptus should be used as fumigators.
However, the smells of herbs and plants will not help completely get rid of fleas in the room. They can only scare off parasites from the bed or bedding of the dog for a short time, but when the insects face the problem of choice - to endure hunger or smell, it, as practice shows, will be able to overcome their fear of the same wormwood.Thus, such tools are good only as a preventive measure - they should be kept where they can scare off fleas even before they appear and reproduce.
Natural flea enemies
There is also a certain set of species of living creatures, which themselves parasitize on fleas or simply pose a danger to them. Accordingly, in their natural habitat, fleas also fear and avoid them.
On a note

Parasites that parasitize other parasites are called super parasites. And this is not just a pun, but a definition from a textbook on entomology. There are a great many examples of superparasitism in nature - in the class of insects there is even a whole detachment of horsemen with many thousands of insect species that can parasitize on most other insects, including the parasites of animals and humans.
Thus, ants actively attack fleas and their larvae, including ordinary domestic pharaoh ants.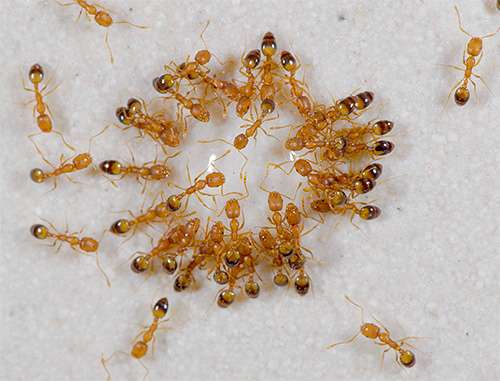 It is not known which of these opponents is less desirable in the premises for the owner, but if there is a colony of ants in the apartment, the fleas in it are unlikely to be able to reproduce normally (their larvae will be especially vulnerable).
Fleas also suffer from fungal infections and nematodes, but it is impossible to use this with any practical results in practice.
Why are not afraid of fleas: do not let yourself be deceived!
There are also persistent myths about exposure and devices that fleas are not afraid of, no matter how much advertising agents shout about it. For example, it is almost impossible to scare away fleas from a room with various ultrasonic devices or means generating electromagnetic waves. Advertising of such devices today is massively submitted through all means of communication, but the practical experience of using these tools does not confirm their effectiveness.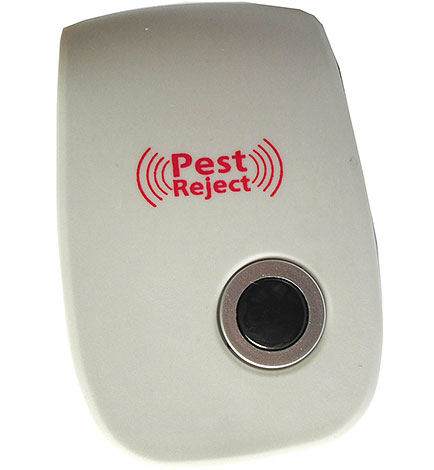 Also, fleas are indifferent to all kinds of prayers and conspiracies that are still popular with the older generation. Perhaps, somewhere in the outback today with the help of such methods they are trying to infer parasites, but it has been checked in practice: they all do not work.
An example of how people living in high-rise buildings suffer from the invasion of fleas
Interesting video: how not to make a mistake when choosing a means of fleas