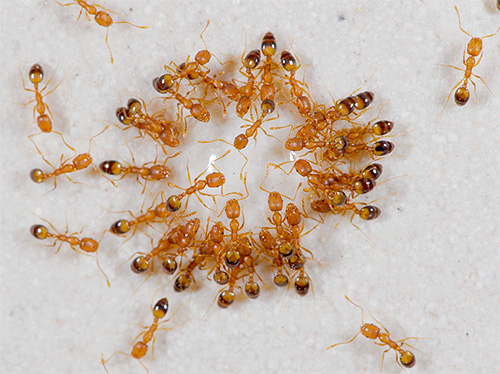 If one ant was suddenly found in the house - it does not matter, it is possible that he accidentally got from the street. But if small red insects begin to show up in a room with a certain regularity, then it's time to take control of the situation and get rid of them. After all, tiny domestic ants, although they look completely harmless, however, multiply very quickly, filling all the gaps, being found in bread boxes, table drawers, in the bathroom and even in bed, carrying dirt and causative agents of dangerous diseases on their paws.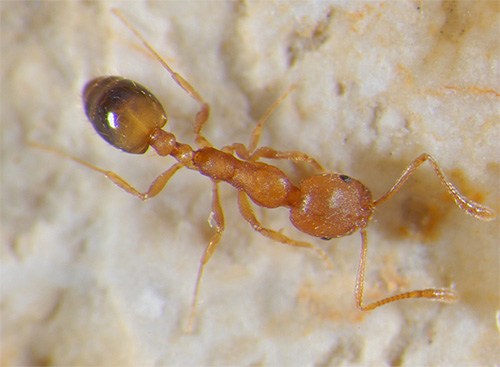 Getting rid of domestic ants is quite a difficult task, because in the apartment we see only working individuals, and by killing them, we do practically no harm to the colony. A network of interconnected nests in which the uterus is located can very quickly restore the number of such foragers. As a result, a fighter with ants, despite hundreds of crushed, overwhelmed and poisoned individuals, will see more and more troops in the apartment.
To avoid this, you need to know how to get rid of household ants correctly and reliably.
Important!

To get rid of ants in an apartment forever, you need to find nests in which the uterus lays eggs. Only by destroying the heart of the colony, you can cope with the invasion of these insects. This is the essential difference between domestic ants and cockroaches and other insect parasites.
General rules of the fight against ants
If the apartment appeared red home ants, it is necessary to get rid of them extremely quickly, not giving a chance to create a network of nests that form a super grass nest (if this happens, the struggle will be long and difficult). In the ideal case - you need to be initially ready to fight, having spotted insects, for example, already at the neighbors or on the outer surface of the house.
Many means that act on bedbugs and cockroaches will not help in getting rid of domestic ants: you can destroy workers for an infinitely long time, but as long as the nest lives, they will always return.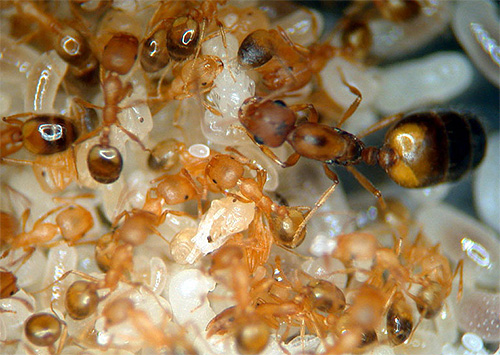 If you decide alone to get rid of ants, then remember: to overcome arthropod migrants in many neglected cases is possible only by joint efforts with other residents of the house. Most likely, the ants managed to infect neighboring apartments, and not just one, especially when it comes to a high-rise building. In the fight against domestic ants, it is important to unite the efforts of as many tenants as possible so that not a single nest in one apartment has a chance to survive.
Ways to get rid of ants
To get rid of red house ants in several ways. Some of them are quick, but time consuming, others take time, but are simpler to implement. Finally, you can get rid of house ants relatively quickly and easily, but this option will cost some money.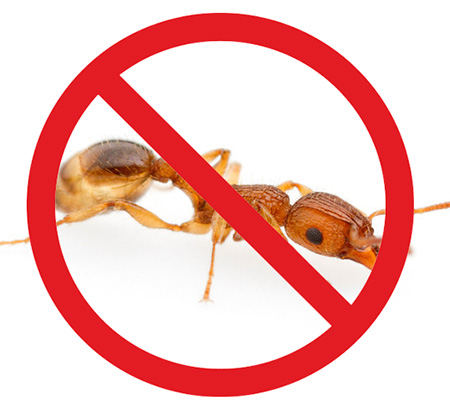 So, getting rid of home ants is possible using the following methods and means:
Summon Pest Control Team
Insecticidal sprays
Special gels against ants
Ants and Dust Pencils
Traps
As well as folk remedies.
Important!

Getting rid of ants in the domestic environment, always responsibly choose the means, as the main component of insecticidal drugs are poisons.Take all necessary precautions to prevent poisoning of family members and pets!
Calling Special Brigades: removing ants with a guarantee
A pest control team is the most reliable way to get rid of small ants in your home. Experts are well aware of exactly how and by what means they need to carry out the treatment, they are able to find nests and will provide total cleaning of the room.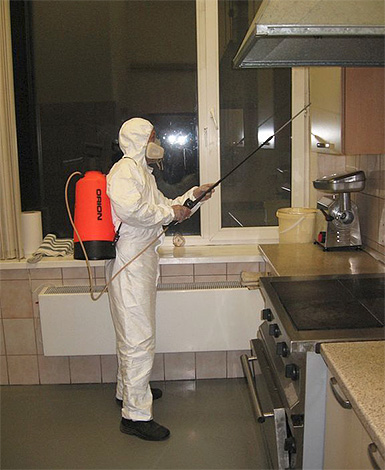 Usually the brigade comes to the challenge, which conducts the fight in several stages:
The area is carefully examined for nest detection, then a treatment strategy is drawn up based on the inspection results.
With the help of the necessary mechanical devices, water, steam, low temperatures, toxic chemicals, or even biological agents are used to process the intended habitats of domestic ants: baseboards, tiles, slots, pipes, radiators.
After this treatment, a control survey of the territory is carried out.
If within three months no more parasites are detected, it means that the deliverance from ants in the apartment was successful. When special teams are working, this result occurs in almost 100% of cases.
The only disadvantage is the higher cost of this method compared to others.
Independent use of insecticidal aerosols
If the invasion of domestic ants is not of catastrophic proportions, and only red or red ants, you can get rid of them rather quickly and simply - with the help of insecticidal aerosols. Household chemicals today have made great strides, and such tools are available to everyone.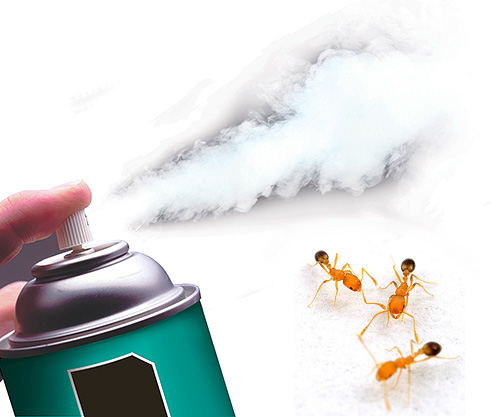 It is very simple to use aerosol preparations from insects, but it should be done carefully and purposefully.
The main recommendations for the use of aerosols from ants:
Remove all people from the premises.
To bring to the balcony underwear, breadbasket and other things that insects have chosen.
Hide the dishes.
Wear a medical mask or respirator.
Spray the drug on ant paths, baseboards, crevices and places where insects were spotted.
It should, however, be borne in mind that if it was not possible to identify the location of the nest with the uterus, the struggle with even the most effective aerosol may be useless. Therefore, the use of aerosols will be effective only when the dislocation of the colony is more or less known or at least understandable.that the nest is somewhere within the apartment. Often, the nests can be located outdoors.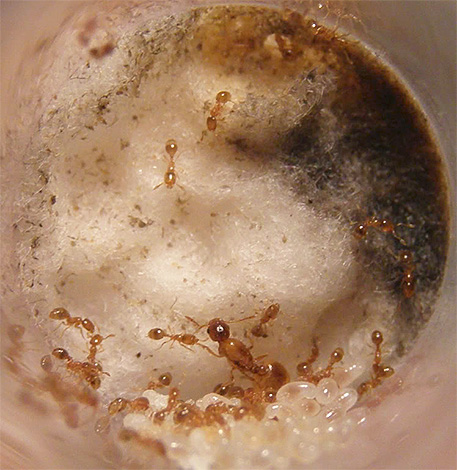 But then how to get rid of apartment ants, if their nests are not visible and it is not even clear whether they are in the apartment at all or somewhere else? In this case, it is advisable to use insecticidal gels.
Getting rid of ants with gels: bait that kills
If even after treatment with an aerosol, small domestic ants do not leave you, it means that the poison has not reached their nest. In this case, one of the most promising options for the continuation of the struggle are special insecticidal gels from insects.


Such insecticides are potent, and their main advantage is that they act not only on working ants, but also on the whole colony. By itself, a gel containing poison is a bait. When an insect eats it, it dies not immediately, but approximately within a day, but during this time it manages to bring the gel to the nest, therefore the ants eat the poison in the colony, perhaps - and the uterus. With proper use of gels from ants can get rid of in 3-4 weeks.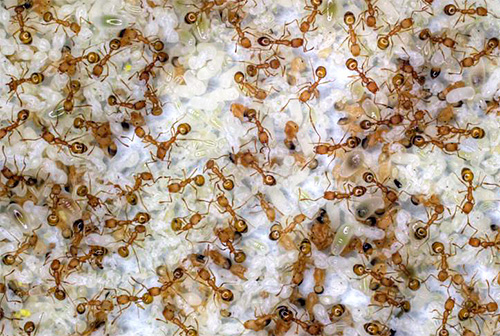 With the help of insecticidal gels, you can fight ants in any room, including the kitchen.Most of these products contain natural bitterness that does not frighten ants, but will not allow a curious child or dog to eat a drop of the drug.
Dusts and pencils against ants: safe for people and animals
If for some reason it is impossible to use an aerosol or gel due to their high toxicity, you can get rid of household ants with the help of dust (as insecticidal powders are called) or a pencil. These remedies require even longer struggles than gels, but they are more accessible.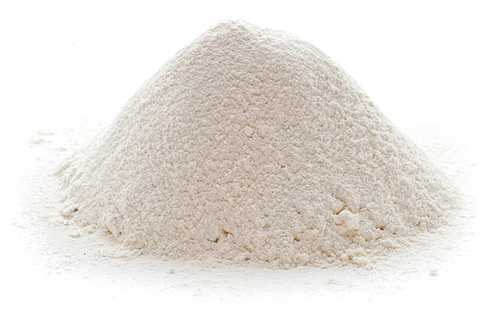 Getting rid of ants in the house with the help of insecticidal pencil simply draw small lines wherever insects can pass. Be sure to draw a few lines along the baseboards, along the edges of kitchen furniture, outline the window sills and other places where pests were noticed.
For example, for this purpose, Masha, who was well-known in the fight against cockroaches, can be used by everyone known from Soviet times. The tool does not smell and does not have a toxic effect on people and domestic animals, so such a procedure can be carried out anywhere and anytime. As the dust from the ants, you can use the "Clean House".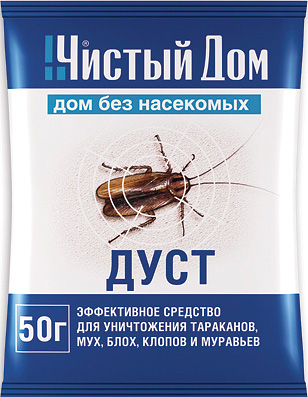 It is only important to remember that getting rid of ants with the help of dusts and insecticidal pencils in a couple of days will not work: it will take at least a couple of weeks.
Ant traps: Domino elimination
It is possible to get rid of domestic ants with the help of traps only in cases when such traps are baits with poison. In this case, the domestic ants will simply pass into the container, eat the poisoned substance and feed the uterus. As a result, workers will die, the uterus and the whole colony. People and animals will be safe.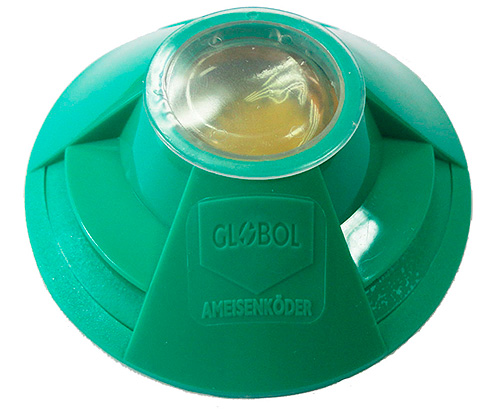 But traps with Velcro or electrical traps, powered from the outlet, are completely ineffective against ants. The pests themselves will die in them, but the anthill will send more and more new foragers to search for food, because the queen is alive. Ants will win in this battle - verified by the experience of many housewives.
How to get rid of ants folk remedies
It is possible to get rid of ants in the house, and - any, red, red and even black ones that come from the street with the help of popular folk remedies. Among them:
Boric acid.This substance in the amount of 1 teaspoon is poured into a glass of water, but 1 teaspoon of honey or sugar is mixed in here. Ant trails and baseboards along the walls are coated with such a mixture. Boric acid is harmless to humans and pets.
Yeast. Yeast is added to a glass of water to make a viscous mass and some sugar for sweetness. The resulting paste is also coated with ant routes.
Borax, like boric acid, is also effective against household ants. Sugar and borax are mixed in equal proportions until a homogeneous mass. Sprinkles along the trails.
Corn flour. Crumbled in its pure form along the paths and crevices. Ants eat it, but they cannot digest it: in their stomachs, the flour swells up and irreversibly damages the digestive system. Cruel, but effective.
Such recipes are particularly effective for getting rid of household ants in the country or in a room that is not used for a long time. They are inexpensive, and they can be very intensive processing. In an apartment building, it is imperative to connect the neighbors to the struggle in order to eliminate the problem completely, and not within the framework of just one apartment at a time.
If at home ants appear sporadically in the number of individual individuals, it will be useful to take preventive measures. These pests come only where there is something to profit.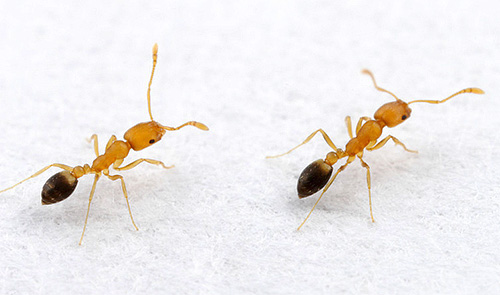 Here's how to get rid of ants in the framework of prevention, without waiting for their total invasion:
Keep the apartment clean, do wet cleaning regularly.
Do not leave leftover food in open areas. Even the bread when it detects insects should be removed in the refrigerator.
Do not leave pet food in the open.
Every day, throw away food waste.
Caulk slots to prevent insects from moving from neighbors.
When such conditions are met, then you will not have to get rid of ants, they simply will not appear. And if the box of the door and the ventilation shaft every six months to process a pencil from ants, the apartment will become a fortress impregnable for them. There are cases when, with a total infection by ants of a multi-storey building, the owners of the apartment managed to protect their dwelling against insect invasion so effectively that the only ones in the whole house did not have problems with domestic ants.
Useful video: how to get rid of ants in the house