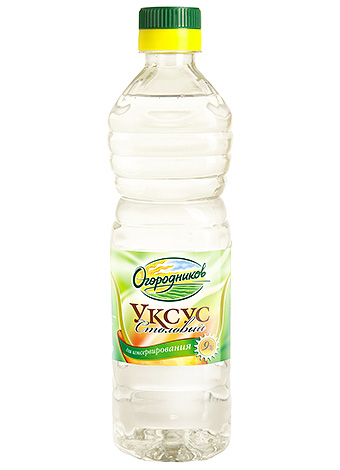 Vinegar is long known folk remedy for lice. As the rich people's experience, as well as quite modern research, shows, vinegar against lice and nits can indeed be effective, but its thoughtless use is often associated with unwanted side effects and even accidents.
Therefore, before trying to bring out the lice with vinegar, you should definitely get acquainted with the peculiarities of this substance and the process as a whole, and act subsequently with strict control of the condition of the infected, especially the child.
In terms of effectiveness, recipes using lice vinegar are somewhat inferior to today's popular shampoos and lotions containing various insecticides.After a one-time treatment, the vinegar kills the lice, but not all of them, but at the same time, it acts quite effectively on nits.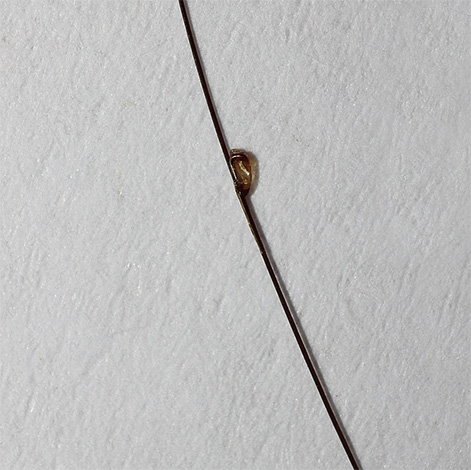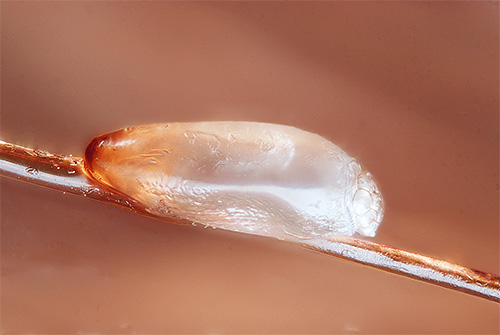 Here we can not talk about the complete elimination of nits with vinegar, but most of the eggs from such processing is easily peeled off from the hair and can be subsequently combed out with combs.
On a note

In order to remove lice vinegar, you can use alcohol, apple, wine and any other vinegar. It is only important to monitor its concentration - the bottle for use should contain no more than 9% of acetic acid itself. This is the maximum possible concentration for food vinegar.
Compared with many other folk remedies, vinegar for lice and nits is the most effective remedy. In terms of effectiveness, it can compete with water, among others, and kerosene. However, the first is much more expensive, and the second is too complicated and also dangerous to use.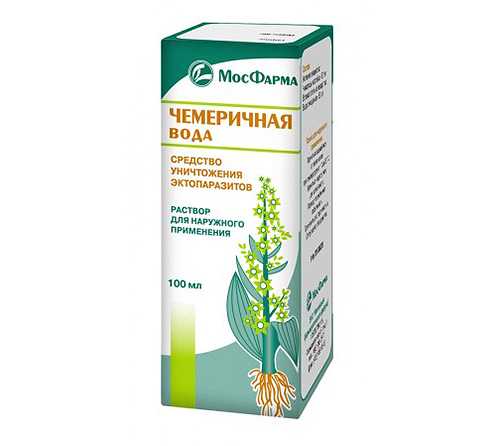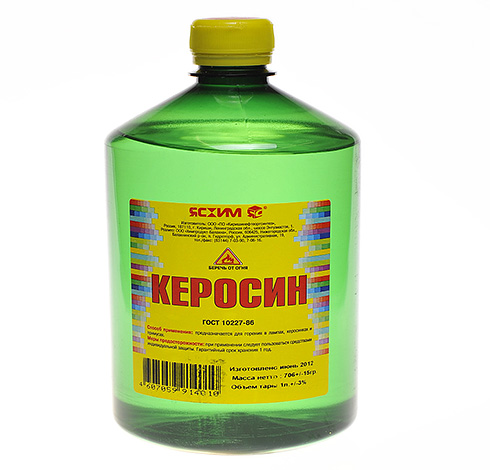 So let's take a closer look at how to get rid of lice with vinegar and how exactly this substance affects the parasites.
The principle of vinegar: what is it dangerous for lice?
In folk medicine, a solution of lice vinegar is commonly used, since concentrated acetic acid is very corrosive and can cause skin burns.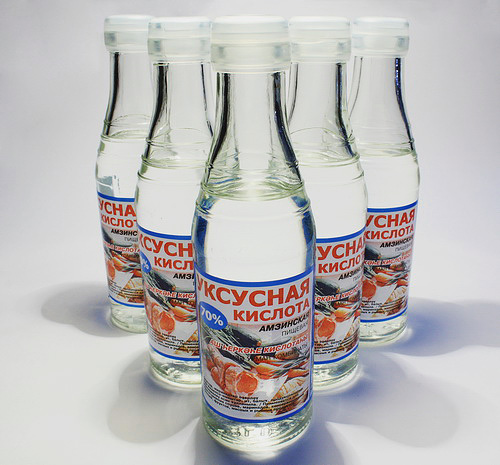 Such a solution, having a concentration of acetic acid of not more than 9%, is poisonous for adult lice and their larvae, and with a large amount of it on the scalp and on the hair, it quickly leads to the death of almost all insects. Those parasites that do not die, after the procedure, end up in such a weakened state that they can easily be combed off the head with a special comb.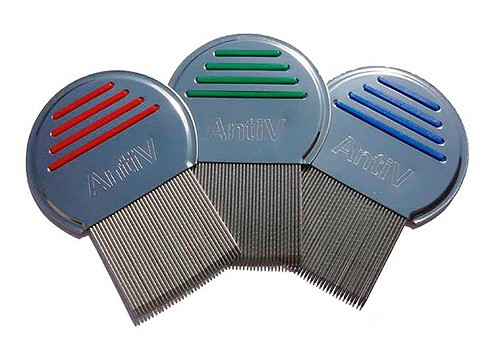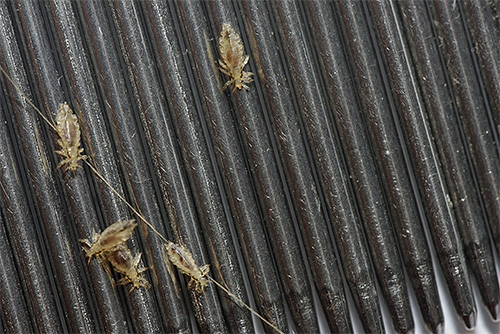 Vinegar does not have an ovicidal effect (that is, it does not kill nits). However, vinegar from nits is effective in that it helps to loosen their attachment to the hair, which in future makes it much easier to get rid of them by combing.
On a note

Just as lice do not like vinegar, they do not tolerate cranberry juice and cemeric water. At the same time, cranberry juice acts on the nits in the same way as vinegar, and the paleric water more effectively kills adult lice.
Rules for the use of vinegar against lice and nits
Treatment for lice with vinegar requires a minimum of two hair treatments. This is due to the fact that after the initial treatment on the hair may remain part of the most tightly sticky nits, of which the young larvae will later emerge.It is this "second batch" of lice that will need to be removed with vinegar upon repeated treatment (a few days after the first).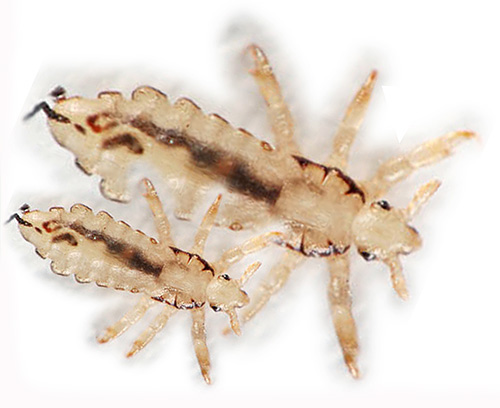 Before you get rid of lice vinegar, you should first of all properly prepare the vinegar solution. To do this, take the usual table vinegar 9% concentration and diluted with water in a 1: 2 ratio (2 parts of water is added to one part of vinegar).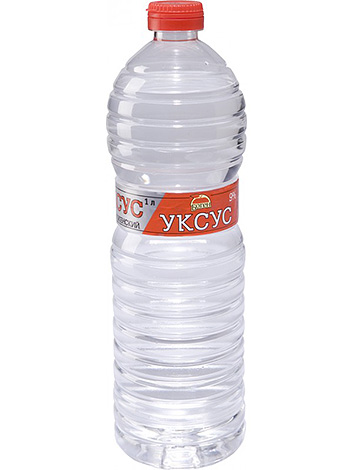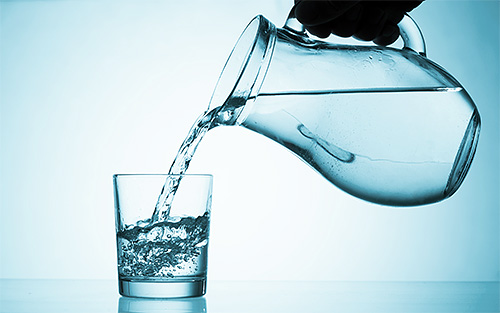 It is undesirable to take vinegar essence for this to minimize the risk of accidental burns during the dilution. If there is no choice, then 16 parts of water should be added to 1 part of the essence. Before you dilute vinegar from nits, you should find an indication of its concentration - errors here can lead to serious consequences.
Further treatment of lice with vinegar is carried out in the following sequence:
Dry combed hair is moistened with a prepared solution of vinegar. In the ideal case, the hair is rubbed with a towel soaked in a solution so that the least amount of vinegar gets on the scalp. Hair wetted along the entire length.
A kerchief or a plastic cap (bag) is put on the head. If the hair is long, after blotting with vinegar, they should be tied up and hidden under the bag.This is necessary so that the vinegar acts as efficiently as possible on the lice without evaporating.
The bag or kerchief is kept on the head for half an hour, after which it is removed, and the hair is carefully combed with a comb, preferably with a special comb from lice. In this case, a large number of simply weakened parasites and loose nits will be removed from the head.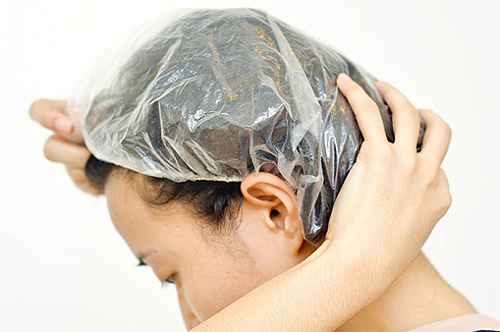 Combing should be done over a sheet or bathroom so that the parasites do not get on the clothes, floor or bedding.
After all procedures, the head should be washed several times with shampoo in order to wash all the vinegar and rid the hair of its sour smell.
Reviews

"I never thought at all how to get lice out. We have always taken them out with either kerosene or vinegar. While I was living in Moscow, my daughter caught this infection a couple of times, we bought all sorts of shampoos, but no more from them than from the same vinegar and kerosene. Vinegar is even simpler - it does not stink terribly. Now, if sometimes lice appear in someone in the family, we immediately wash my head with vinegar, put the bag on, wash it off in an hour - and the whole business. "

Anna, Tula
A week later, the whole procedure should be repeated.This will guarantee that the remaining single larvae on the head will not multiply after a few months.
The combination of vinegar with other lice products
Getting rid of lice with vinegar is useful to combine with other means of these parasites. It is most effective to apply the vinegar solution together with a special comb for lice. Vinegar helps loosen the attachment of nits to the hair and introduce adult lice to the faint state, which makes the subsequent use of the comb particularly effective.
From these crests you can buy any - AntiV, Full Marks, Robi Comb. They are all quite effective.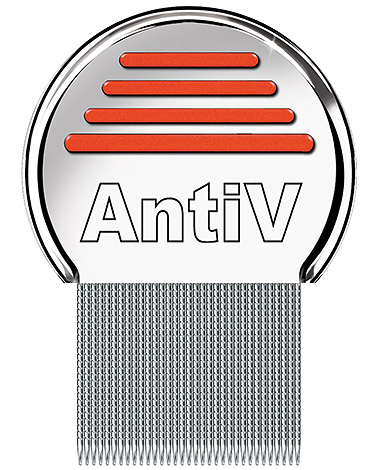 Feedback:

"I was afraid to try vinegar for lice because I heard about its danger and didn't know how to breed. But definitely did not want lice out any chemical means. For three days I went and knew about this filth on my head, then I finally decided. It smells, of course, terribly, the hair after it is dry and brittle, but on the whole, removing lice with vinegar is a simple matter. I knew that getting the nits out right away wouldn't work, and after a week I repeated the whole thing. Everything turned out, combed the hair with a simple comb, after the second approach the lice no longer remained. "

Inna, Vladivostok
To get rid of lice and nits with vinegar can be even more effective if you combine to treat the head with hello water, decoction of wormwood or cranberry juice. This will strengthen the strike on parasites and weaken them even more.
Safety and side effects of lice-fighting vinegar
It should always be remembered that vinegar can be dangerous not only for lice. But also for you:
hair even from a small amount of vinegar dries and becomes brittle, they can split ends
hair color after treatment with vinegar may change
with high concentrations of vinegar can burn corny skin on the head. Therefore, the use of vinegar to get rid of lice or nits should be in strictly specified above concentrations.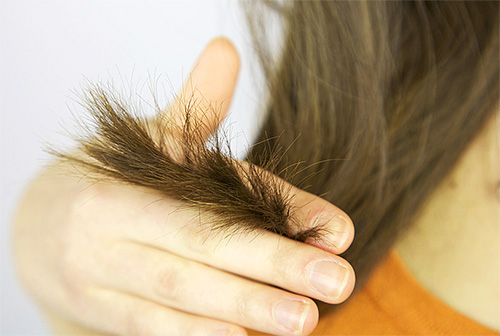 These precautions are especially important for children - their skin on the head is more delicate, and it is easier to harm.
In general, it should be understood that lice vinegar helps, but has its own side effects. Therefore, it can be used, but with great care.
Useful video: what to do if a child has lice
On the peculiarities of the life of lice and diseases that they are able to endure
An example of a huge amount of lice in a child's hair