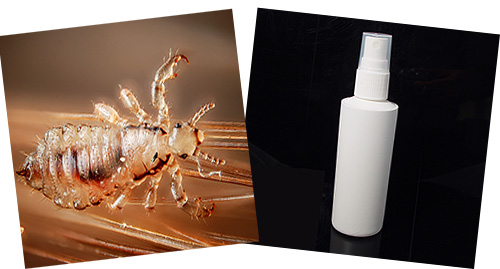 Among pediculicidal sprays, there are remedies that are considered to be among the most effective for fighting lice. However, like any medical drug, sprays from lice have their advantages and disadvantages, and it is precisely in the ratio of such pros and cons that one or another brand is usually chosen. Let's try to consider some options and we are with you.
First of all, we note that the standard modern spray of lice and nits is good because:
contains components that are very effective at killing lice, but relatively safe for humans (by the way, it can be not only insecticides, but also substances that envelop the chitinous cover of the parasites with an airtight film and resultant in suffocation of the lice);
in addition, sprays are very easy to apply and generally to use;
have a minimum of contraindications, it is difficult to prevent overdose.
But the spray has certain disadvantages:
they are sometimes quite difficult to carefully treat the scalp;
for the most part, sprays do not affect nits, and at least two treatments are required.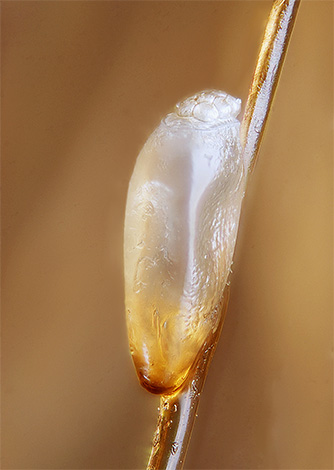 However, each brand of spray against lice can have its own specific properties, sometimes radically distinguishing it from the average drug. Therefore, choosing a tool, you should carefully study its composition, properties and contraindications.
On a note

The principle of operation of different sprays can also be completely different. For example, there are drugs that act on the nervous system of the parasite and lead to its paralysis, there are those that lead to the suffocation of an insect. It should not be assumed that such a person can feel such effects, and a person whose lice are taken out: all louse sprays undergo safety checks for humans, and the active substances in their composition are almost completely harmless to people.
Feedback

"Do not pay attention, darling, when you are frightened by chemistry in preparations for lice. Without chemistry, nowhere, even oranges with her on the market.But only I can tell you - almost always this chemistry is safer than any other folk remedy. We first indulged with lice vinegar, the child was treated for six months then the scalp was treated. And next time I bought a French spray. against lice and nits, once sprinkled - and neither the louse was gone, nor any consequences. Believe me, now everything is done for people, and it is better to buy something modern and safe than to poison the parasites using old-fashioned methods. "

Zoya, Elista
How to choose a spray for lice?
To choose a lice spray, you need to know the properties of each drug and the situations in which it will be most appropriate. Usually, a spray for lice is chosen according to the following criteria: price, effectiveness, ease of use, the presence of specific contraindications and side effects, the type of lice that you have to fight (head, pubic or clothes).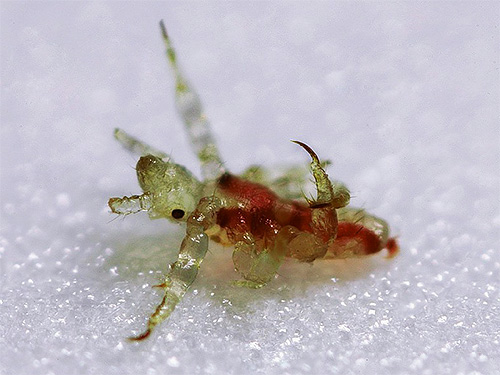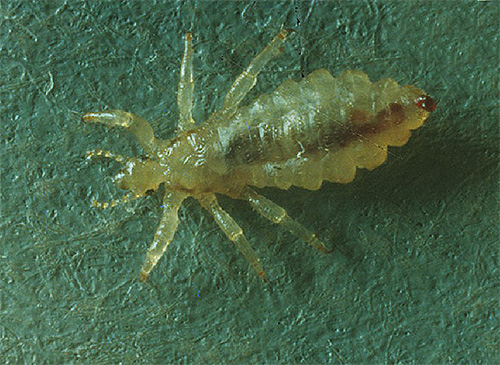 Usually, depending on the situation, the sprays are selected as follows:
For children, LiceGuard is used (for any age), Pair Plus (from 2.5 years), Nyuda (from three years) and Paranit spray (from 5 years).
In bronchial asthma, pregnant and lactating women, people with very sensitive skin are prescribed in most cases LiceGuard spray.
With a very strong infection is used Pedikulen Ultra.
In the case of pediculosis, A-Par is applied (i.e., against laundry lice).
Depending on the financial possibilities, aerosols are often selected for the price - Nyuda (approximately 350 rubles), Pair Plus (350 rubles), Pediculen Ultra (450 rubles), A-Par (500 rubles), Paranit (600 rubles), LiceGuard (850 rubles). At least full removal of lice one person is guaranteed to pack any of the above.
According to the naturalness of the ingredients, the first places are occupied by sprays from lice Paranit and LiceGuard, and it is also worth noting Nidu spray, the active ingredient of which is an absolutely non-toxic compound for humans.
And, finally, in terms of effectiveness, Pediculen Ultra and Pair Plus are considered the most powerful. Each of them - a spray of nits and lice in one bottle, when properly used, allows you to remove all the parasites in one treatment of the head.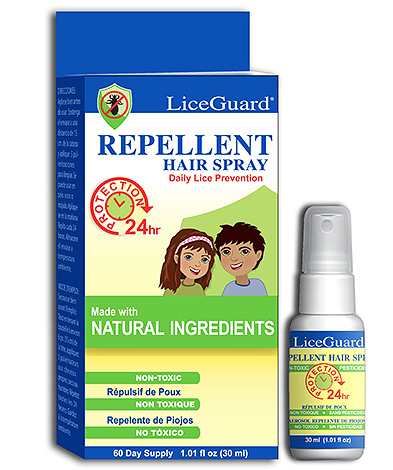 It should be remembered that in each individual case the situation may require the choice of means for other, special criteria. Here you should carefully study the instructions to the drugs, pay attention to contraindications and get acquainted with the reviews.
Feedback:

"While they were taking the child to school in the district center, lice had to be poisoned three times a year. Only in the city did this problem disappear, did the director in the area not care if the children were lousy at school from the working-class suburbs. We, probably, tried all means, and national too. Most of all trust somehow caused sprays. It was easy to apply them. Usually poisoned with Paraplus, it helps very well, especially from nits, but the last two times they bought Nowhere, it is even better, because the skin is not irritated by it. But from Nits Nyuda does not work, you have to poison twice "

Lydia, Odessa
Aerosol Vapor Plus
Advantages: three powerful insecticide in the composition, the destruction of lice, a small number of side effects, the ability to use for children from 2.5 years.
Disadvantages: no comb in the kit, contraindications.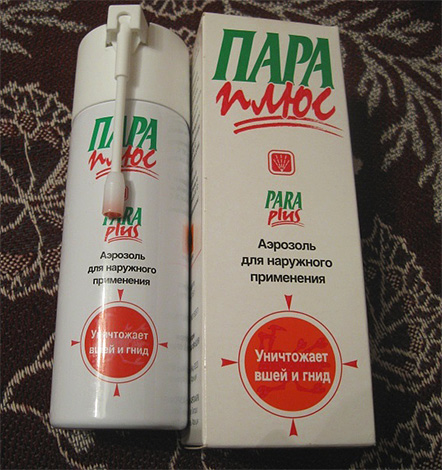 Instructions: the tool is applied on the head for 10 minutes, the hair is fully processed along the entire length. After washed off with shampoo. Nits should be combed out.
Spray Paranit
Advantages: all-natural composition, non-toxicity, the absence of toxic substances in the composition.
Disadvantages: no impact on the nits, difficult washing with hair.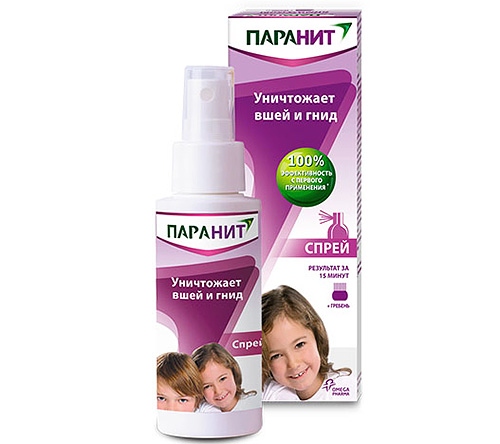 Instructions: Apply on the head for 15 minutes and washed off several times with shampoo. After 7-10 days, the treatment should be repeated.
Lime guard
Advantages: absolute harmlessness and non-toxicity, possibility of use for infants.
Disadvantages: relatively low efficiency, inability to use as an independent means, high price.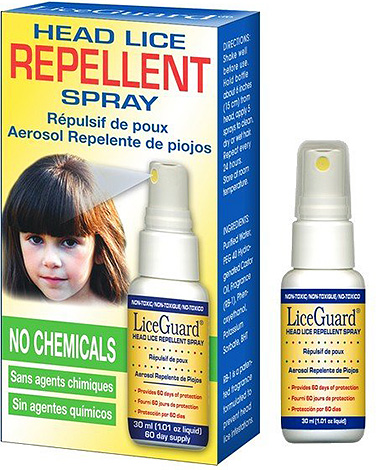 Instructions: applied to the head and not washed off for several hours. Can be treated with clothing. After processing the head, the hair must be carefully combed with a special comb.
Here
Advantages: the absence of toxic substances in the composition, high efficiency, reasonable price.
Disadvantages: inefficiency against nits, the need to use two times.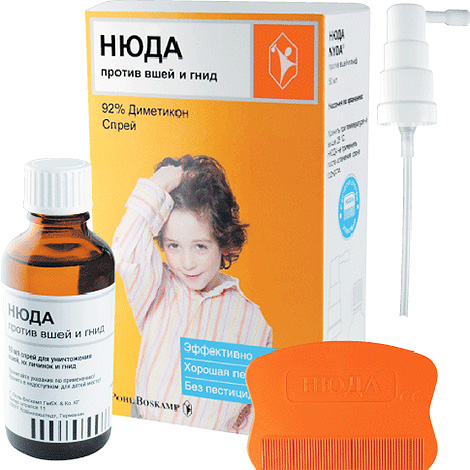 Instruction: It is applied to dry hair along the entire length and rubbed until it is completely wetted. After 45 minutes, you should comb out the hair with a special comb and then wash off the preparation with water and shampoo. Avoid contact with eyes.
Pedikulen Ultra
Advantages: high efficiency, destruction of nits, low price.
Disadvantages: toxicity and the presence of contraindications.
Instructions: The product is applied to the hair before it gets wet and is rubbed by the fingers into the scalp. After half an hour, the product is washed off, and the hair is combed with the comb included in the kit.
Spray A-Par
Advantages: A-Par is practically the only aerosol that allows you to fight with lice at home; the ability to handle a large number of things.
Disadvantages: strong odor, toxicity, side effects.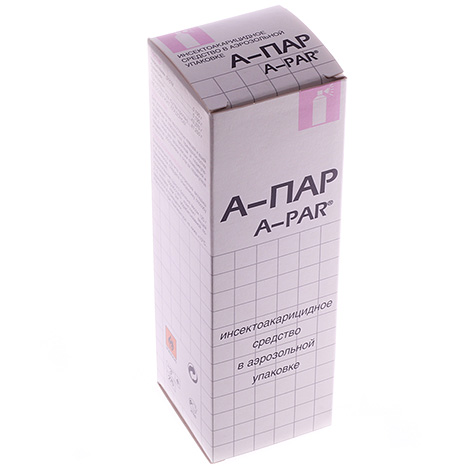 Instructions: the tool is applied to things infected with body lice in a well-ventilated room at a temperature not lower than 10 ° C. After processing, things can be worn after 3-4 hours. It is not necessary to wash the drug off things and wash them.
Alternative to sprays: what else can lice get?
In addition to sprays against lice, the following products also recommended themselves:
shampoos for lice and nits, allowing not only to remove parasites, but also take care of your hair
creams that are more difficult to use (cream should be applied and rubbed into the scalp, and then applied to the hair along the entire length), but more economical
various emulsions and concentrates that can be considered a kind of transitional drugs between the already considered means
pediculicidal combs, the use of which without the use of poisonous agents is laborious and requires careful and long combing of parasites, but which are absolutely safe to use.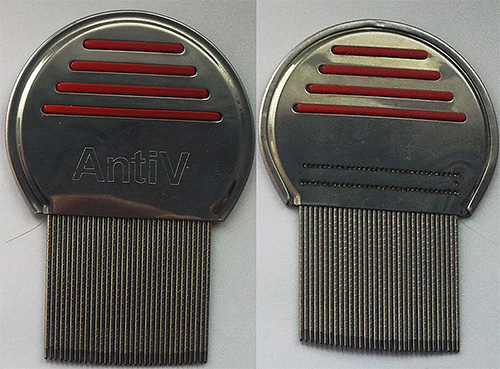 With the help of combs you can always enhance the effect of any remedy for lice, and sometimes it eliminates the need to re-treat the hair with a chemical preparation. Therefore, if a comb is not supplied with the product, it is highly desirable for successful removal of lice to buy it separately.
How to completely remove lice and nits by combing them with a comb