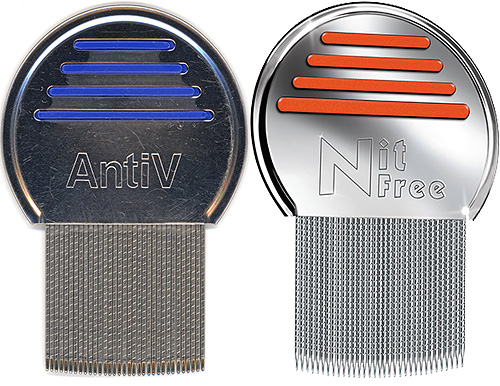 Everything methods of removing lice on the head can be divided into two groups: chemical and mechanical.
The first group includes methods of killing lice with substances that poison the parasites. Such drugs are very popular today, but often their use leads to side effects - from allergies to chemical burns and severe intoxication.
The advantage of mechanical methods of dealing with head lice is that they are safe for human health - this is either removing lice with your fingers, combing them out, or cutting hair bald. With the exception of the latter, until recently, these methods were very ineffective: their tiny size reliably saves from the eyes of people and the teeth of ordinary combs lice and nits.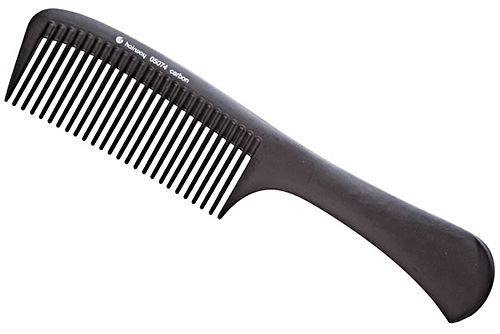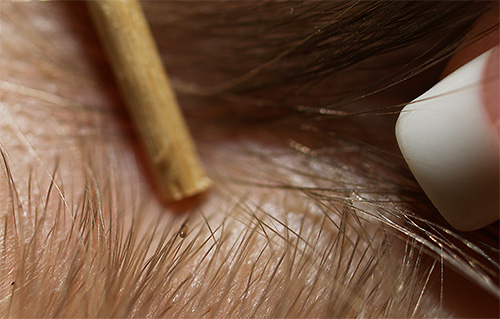 However, today the pharmaceutical industry has established the production of ridges, which,leaving hair intact and intact, successfully remove lice from them. Really, in practice, a special comb for lice is no less effective than powerful insecticidal shampoos, sprays or lotions, but it is completely devoid of any contraindications and side effects.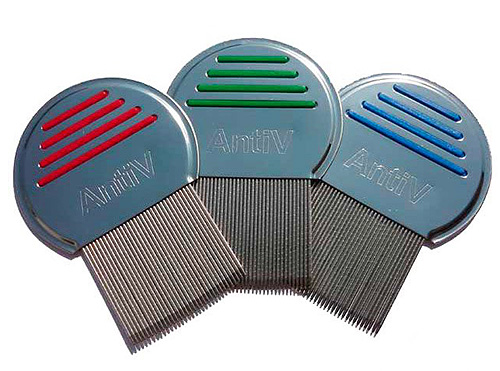 On a note

Today, another method of lice control is gradually beginning to be used abroad - thermal, in which lice are destroyed by a stream of air with a temperature of about 60 ° C from a special dryer. But so far this method is not widely used, although it promises to be very convenient and safe.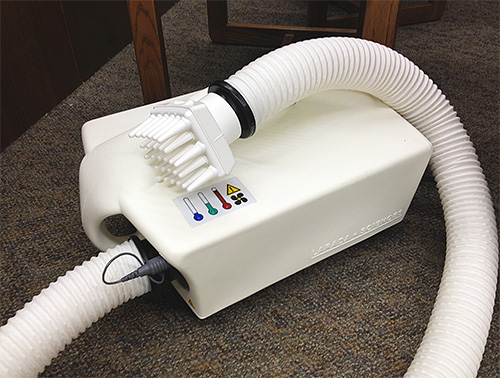 It would seem, why, with such significant advantages, the crests of lice have not yet been forced out of the market by chemical agents? It's simple - comb for combing lice and nits also has its drawbacks.
All the advantages and disadvantages of combs
The indisputable advantage of all combs from lice and nits is their safety - they do not cause any reactions on the skin when applied.
Besides:
Lice comb is designed to be as efficient as possible - special notches are applied to its teeth, which greatly narrow the lumen, but do not interfere with the passage of hair.So the comb does not cause pain when combing, but reliably collects lice from the hairstyle. The photo is a popular antiV lice comb.
Any lice and nits comb, unlike many lice medicines, has no expiration date.
The comb for combing lice and nits is applicable to all family members, from infants to adult men.
It would seem that the usual comb for combing nits and lice in practice turns out to be very reliable and almost never breaks - medical steel is used to make it, which ensures high tooth strength.
Comb can also be used for lice prevention: if you brush your hair at least once a week, then the lice that happen to fall on them will be removed and will not have time to breed (this is especially true for children).
And finally, the comb against lice can be used in conjunction with other pediculicides, which significantly increases the effectiveness of the latter.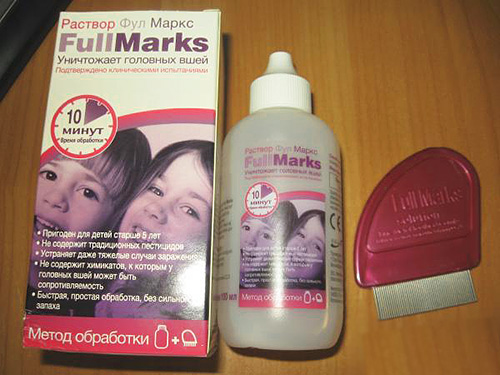 Feedback

"For the first time we tried the comb from nits five years ago. He came bundled with some kind of shampoo. As a result, already three times during this time they were infected - both in camps and at school - and lice were only taken out with this comb.Simple such, with a purple pen, but parasites combed with a bang. As soon as they are found, we immediately begin to comb out every day, and usually on the fifth or sixth day there is no lice or nits left. Not in one evening, of course, but safe. "

Inna, Volokolamsk
However, before you buy a comb for lice, it is also useful to take into account some of its drawbacks:
Comb lice requires significantly more effort to eliminate parasites than almost any other tool. In order to comb out lice with a serious infection, you will need to spend 1-2 hours every day for at least a week. Accordingly, neither simple nor even a special medical comb from lice will allow to get rid of parasites in one evening.
The crest is quite difficult to infer parasites on oneself.
In addition, the price of any effective comb against lice is large enough and starts from about 1000 rubles. As a result, it is several times more expensive to buy such a comb than to pickle the whole family with a fairly effective pediculicidal shampoo. And given that most people do not plan to get head lice on a regular basis, not everyone would prefer a comb.
And about the nits: combing them as a whole is more difficult than the lice themselves. Therefore, it is quite obvious that not even a metal comb from lice allows you to comb out all the nits at a time.
Instructions for the use of lice combs
Removal of lice with combs is the daily combing of hair along their entire length. For this:
hair is washed with simple shampoo and dried with a towel, with a sufficient length, it is pinched on one side of the head;
then strands are pulled out of the gum, which are carefully combed out from the very roots with a comb from lice and nits;
brushed parasites gather and flush down the toilet. To do this, it is convenient to carry out the procedure of combing lice over a bath or white sheet.
After the first combing, most adult lice will be removed from the hair. Then every day the larvae and individual nits will be combed out.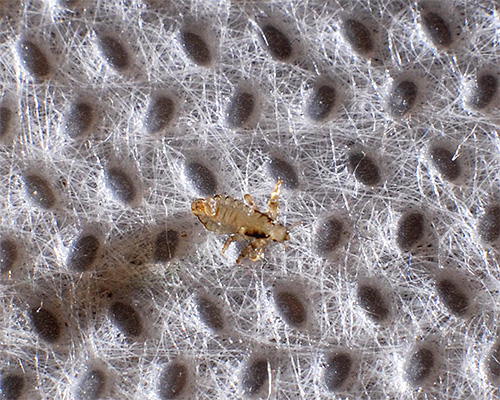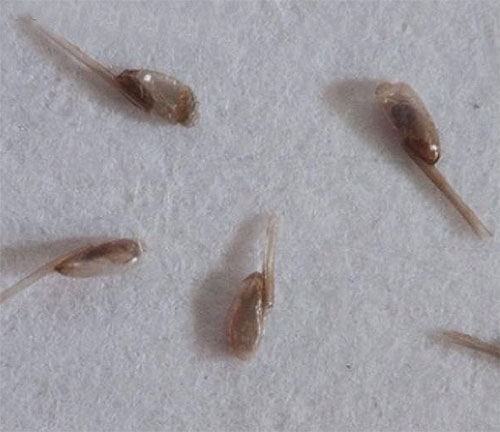 As hatching from nits of young nymphs, they will also be removed (that is why the necessary removal of nits with lice scallops in principle is not required). In any case, it is recommended to remove the lice from the hair using the comb alone for at least a week.
Feedback

"For a long time we wanted to buy a comb for combing nits in our kindergarten - some children have parents so careless that even if they say that a child with lice, they don't find a week to poison them. You have to call the director, he forbids a visit, a scandal. But at the same time it is not so difficult to remove the lice with the help of a comb - after the first combing they do not remain, only the nits remain, and then every day after processing, and all - in a week the child has a clean head. Now in each group we have such a scalp from lice, and several times it was such that the teachers brought out the lice from the child before the parents took over. "

Alla, Ivanovo
Comb comb for lice is convenient to use with chemical and folk remedies. To do this, after applying a particular product, the hair is combed once or several times with a comb to remove dead insects.
The most popular models of lice combs
Today, there are several dozen different ridges on the market that allow you to successfully fight lice. Of these, the most qualitative and effective are the following:
AntiV comb from lice - reviews about it overwhelm various sites, and dealers themselves are very actively advertising it, due to which this comb can, perhaps, be considered the most popular today. At the same time it is really convenient and effective. The long teeth of the AntiV comb make it possible to process thick strands, and the original relief of the notches ensures reliable removal of lice. The price of this comb from lice and nits is about 1000 rubles.
On a note

Crest An asset for head lice does not exist in nature - it is sometimes incorrectly called a product with the consonant name Antiv.
The LiceGuard comb is another high-quality comb that combes out lice and nits effectively. Attracts buyers by the fact that for about 850 rubles in one package you can buy two combs for different types of hair - this is the best solution if you need to remove lice from the whole family.
NitFree comb for lice - very similar to AntiV and has the same design and even shape. Its price is slightly higher - about 1,100 rubles, but it probably has no significant advantages over the Antiqu.
RobiComb electric lice comb is a high-tech development in the fight against parasites.It has a characteristic narrow blade of teeth and a convenient wide handle, positioned as a means for more efficient destruction of lice due to the use of electrical discharges between the teeth.

If you are going to buy a comb from lice, it is worth remembering that the effectiveness of each of them largely depends on the diligence of the fighter against parasites. If the budget is very limited, then you can safely buy the most affordable and inexpensive comb, since the rate of removing lice does not depend on the price.
It is also important to understand that instead of using a special comb for lice, using a regular comb, even with very frequent teeth, is a relatively ineffective occupation. Plastic teeth easily bend and diverge, passing with a bunch of hair and lice and nits.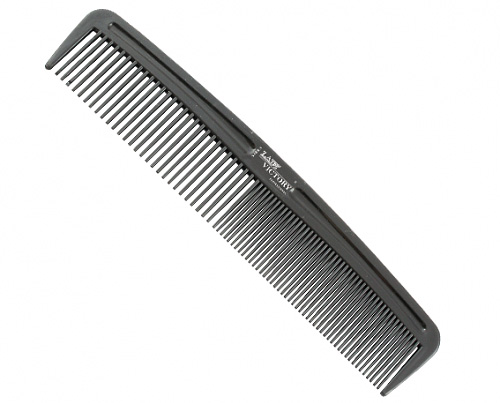 On a note

It will be much more effective to buy any chemical remedy for head lice with a comb - today there are quite a lot of such drugs, which come with combs. For example, Parazidoz shampoo, Nydu and Pediculen Ultra sprays - they all cost less than AntiV, and the combs in the same Pediculenus and Parasidosis are not inferior to him. Lice can be removed with the help of a tandem from a chemical agent and a comb in literally two or three days.
Electronic comb: what it is better and whether to use it
The principle of operation of the electronic lice comb is the same as that of the simple one. The only difference between them is that when louses hit the teeth of an electronic device, insects get an electric shock and die. After that, even if the parasite rolls off the crest, it can no longer cause harm.
Electronic combs from nits and lice are safe for humans - they have limiters on the sides of the canvas teeth, thanks to which the teeth do not reach the skin and do not shock the person himself (and even these discharges are completely safe for people).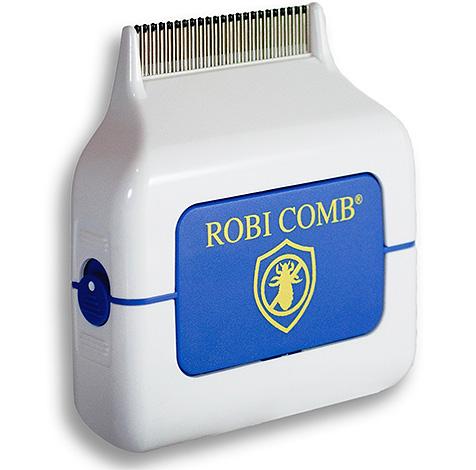 In general, it can be said that the efficiency of the electric ridge against lice is about the same as that of conventional high-quality ridges. There are no researches, experiments and reviews testifying to the obvious superiority of the electric ridges.
At the same time, an electronic comb for lice costs from 1,800 rubles - almost twice the size of a simple comb. The web of the electronic crest is much narrower than that of ordinary combs, which complicates the combing of the parasites by them. Therefore, the electronic comb for lice - rather, it is an expensive toy, rather than a truly reliable means of lice.
Feedback

"I really liked the electronic comb from lice and nits. I do not know how simple combs work, but with this we brought out the lice for five days without any chemistry - you take it and just comb the head off. It is absolutely safe, no stench and allergies. Docha right baldela when we scratched her head so. True, the price of such a comb is very high, not everyone can afford it, but on the other hand, there is no safer way to find it. "

Irina, Petropavlovsk
Anyway, the comb for lice combing is an ideal remedy for the prevention of lice, since the use of chemicals for this purpose is not recommended. But comb hair, especially in a child, once a week is quite useful.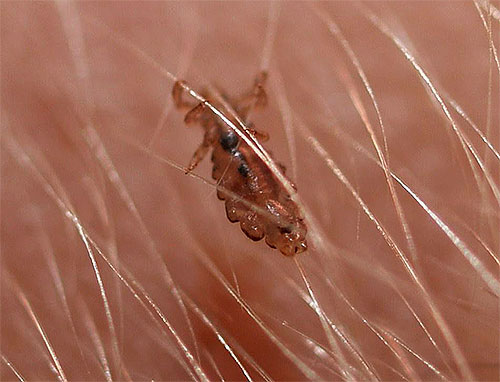 With this approach, even if lice infestation occurred, at the end of the week the parasites will be removed, and their random and few offspring will live at best another week. So the search for the safest remedy for lice or a reliable method for the prevention of pediculosis can be safely completed precisely on the ridges.
Detailed instructions for use AntiV comb
Useful video: what should parents do if a child has lice